Ananzi email is an online mailing service provided at Ananzi.co.za, which is a search engine and web portal that only provides information about South Africa. AnanziMail is considered one of the best webmail services in South Africa, it's known for being quick, robust and reliable, and for offering great features such as an unlimited number of email inboxes, access from any internet solution POP, and more.
In this page you will learn how to access your AnanziMail account, so if you are having problems getting in, or if you don't understand how to the sign in process works, then just follow the steps below and I guarantee you that you will be ready to start sending and receiving messages over the internet in just a couple of minutes.
AnanziMail Login – Step By Step Tutorial
1. Go to Ananzi's webmail sign in page at http://mail.ananzi.co.za/.
2. Enter your username in the first text field of the access form that you will see on the left side of your screen.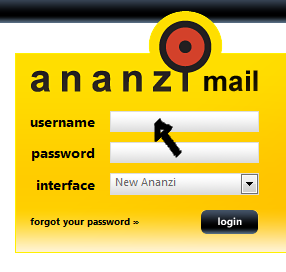 3. Enter your AnanziMail user password in the second text field.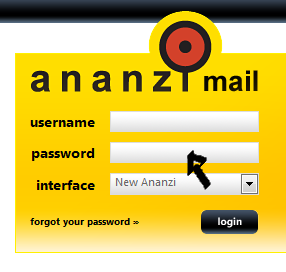 4. Select from the drop down menu the interface that you would like to use, the available options are: New Ananzi and Old Ananzi.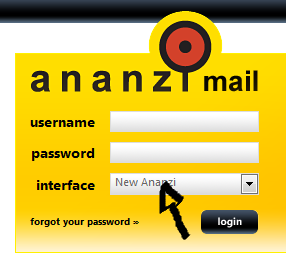 5. Click the black "Login" button.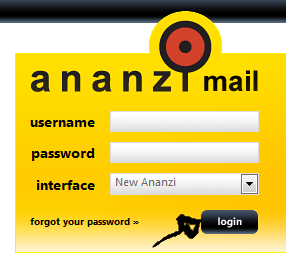 6. Done!
If you forget your password go to Ananzi's webmail sign in page, click the "forgot your password?" link, which you can see right below the "interface" drop down menu, then enter your login name and click "email me my password".
As you can see logging in to your AnanziMail account is very easy and quick, if you have any problems at all when you are trying to access your account just come back to this page, leave us a message through the comments section at the bottom and we'll contact you as soon as we read it. Hope this helps!
References:
1. AnanziMail FAQ.