HostGator Email is an online mailing service provided by Hostgator, which is one of the biggest web hosting companies in the world today. The company also provides domain registration services, in fact, by 2006 Hostgator had already passed the 200,000 mark in registered domains, and it currently hosts over 8 million domains worldwide. The company also has operations in India as Hostgator.in.
If you are a Hostgator.com customer, then that means that you already have a registered domain and a hosting account, and that means you can access your webmail account at any time using your email address information and password. If you do not know how to sign in or if you are having problems follow the steps below to learn how it's done.
There are two ways to log into webmail, you can access your email account through cPanel or via direct link. In this tutorial I will explain how to access via direct link, because it's easier and quicker.
Hostgator Email Login – Step by Step Tutorial
1. Use the direct link to your webmail account, simply type in your web browser this: "http://webmail.yourdomainname.com", "http://webmail.yourdomainname.com", or "http://www.yourdomainname.com:2095" if your domain has propagated type.
Note: Don't forget to replace "yourdomainname" with your actual domain. That's the primary domain in your account.
2. Enter your email address in the first field of the login box located in the center of your screen.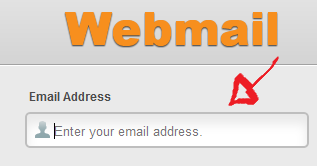 3. Enter your Hostgator.com password in the second field.
4. Now simply click the orange button at the bottom that says "Login" and you are done!
If you want to know how to access webmail through cPanel read this article.
Signing in to your Hostgator.com email account won't be a problem after reading the information on this page. However, if you do have problems come back to this page, leave us a message and we'll contact you as soon as we read it to help you out.
If you think that this information was useful for you, then please show us support by sharing this page with your family and friends, who knows, maybe they'll like it too. Don't forget to keep coming back and have fun!
References: